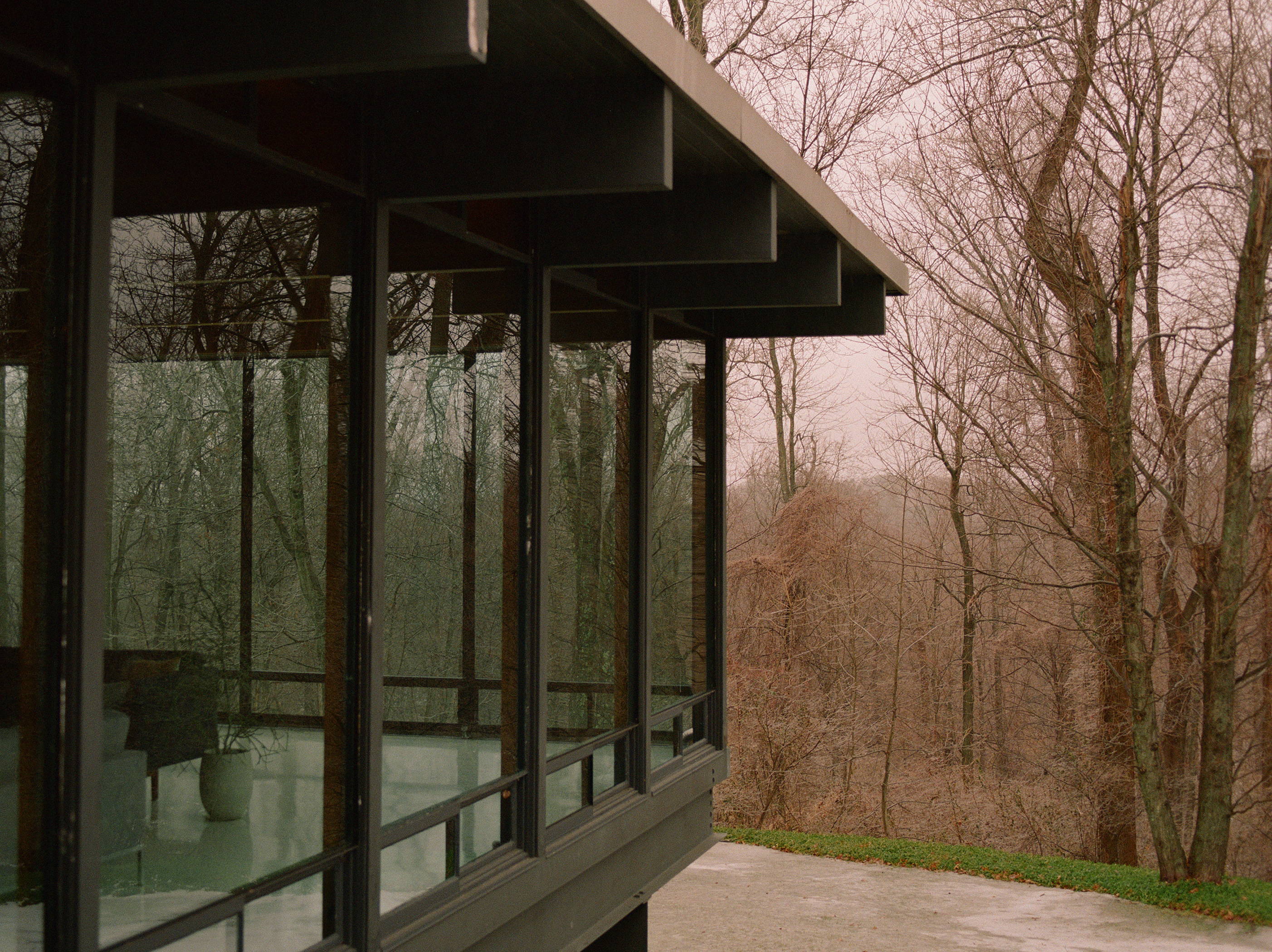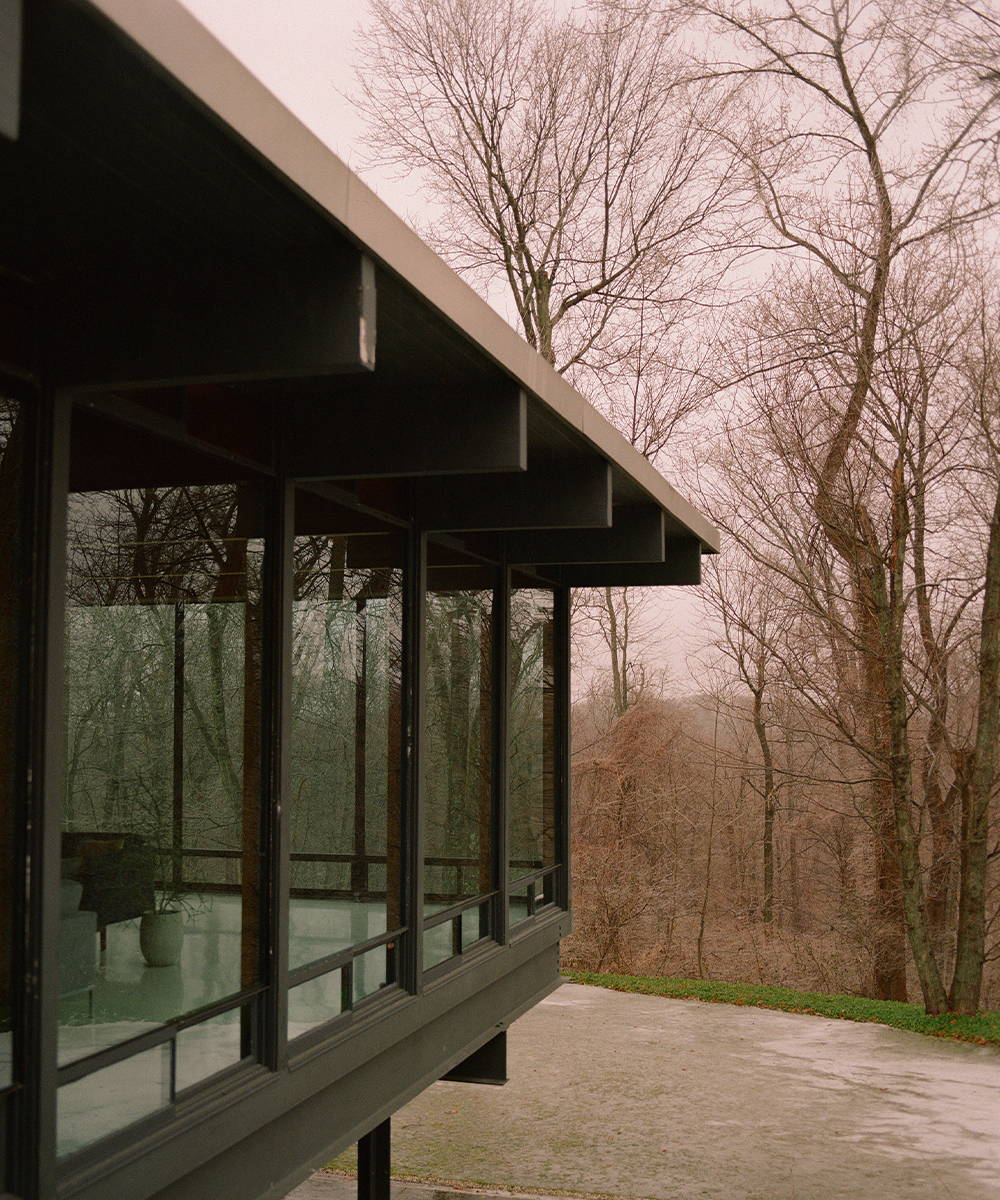 Nili has always had a passion for mid-century modern architecture, which serves as a source of inspiration for her designs, as well as the visual backdrop for the collections. For Fall 2022, Nili chose the Gerald Luss House to help set the scene for the new collection.
The architect, Gerald Luss, is best known for designing the interiors of the Time-Life Building in New York City in the late 1950s. Fans of "Mad Men" will recognize his famed interiors in the hit AMC show. Located in Ossining, New York—an area known for other notable mid-century designers like Frank Lloyd Wright and Marcel Breuer—the home was designed by Luss in 1952 as his first residential project. Built for his family in 1955, the home still includes many of his original pieces, including the Time-Life twelve foot couch and coffee table.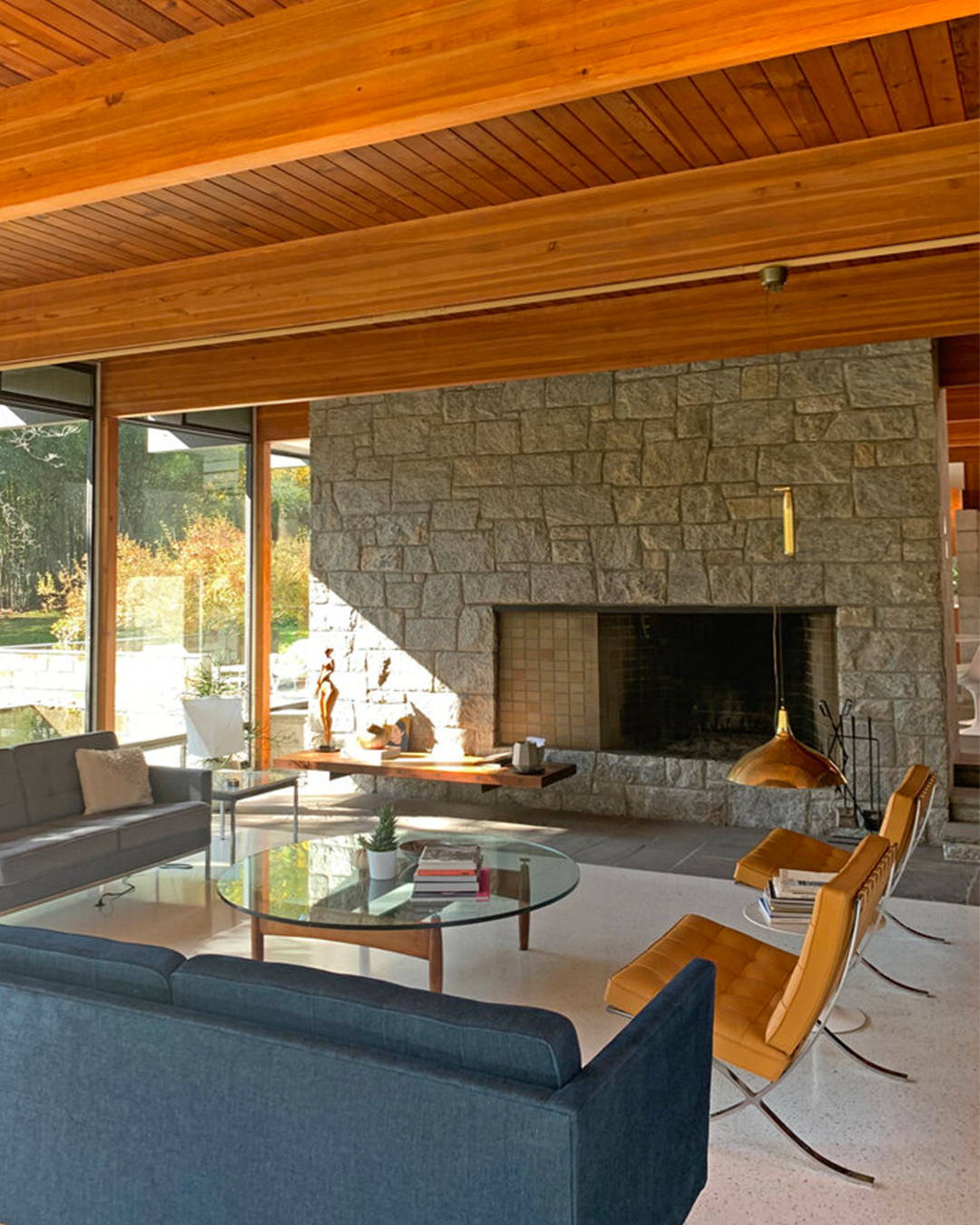 "For Fall 22, I'm continuing to create elevated, elegant pieces to fit the multifaceted lives of those who wear my designs. Using the most luxurious yarns and fabrications, including Italian fabrics in camelhair, cashmere, silk, and wool, I present tonal stylings in classic, neutral shades of camel and heather grey."
- Nili